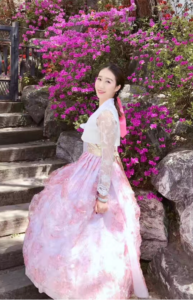 Ying Ying
Miss Ying Ying is 23 years old now and started her dance training at the age of 4 . She came from Beijing Armed Police Art Group.  Graduated with a degree in dance and acting from Nanjing University of the Arts, Ying Ying has won lots of awards and gained recognition for her amazing performances including :
The first prize for their dance 'Butterflies' on CCTV New Year's Gala in 2009.
The first prize in National Military Dance Competition for dance 'Sing towards the sky' in 2009.
From 2011 to 2014, Lead dancer in the scene' Nanniwan' of Dance drama 'The memory in Yan'an'.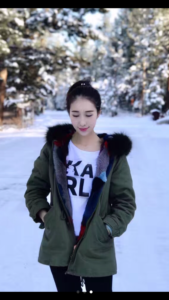 Eva
Jing Li (Eva) started learning Chinese Ethnic dance from Guangdong Dance school at the age of 13 and has continuously worked in song and dance troupes ever since. Her representative dance works include 'Love song under the moon', 'Coming back from the town Alili'. She later on joined the Children's theater for dancing and acting for years. Her representative works during that period of time include dance drama 'Little story in big forest',   grand myth drama for children 'The magical pickaxe', children's drama 'The Emperor's New Clothes' , children's drama 'Snow White'.   Children's dance 'Ball exercise dance', 'School boy','Little rabbit',  Indian dance' Bounce the ball', 'Umbrella fan dance' . She also received training from Asian yoga association mentor training School, and became a certified Advanced and Hot Room Yoga instructor.
Monica
Fan Yan(Monica) started her Chinese dance and Ballet training at Shanghai Dance school in 1989. She then studied classical dance at Beijing Dance School in 1994. Later she joined Shanghai Dance Drama Theater as dancer in 1996. She is a member of Shanghai Dancers Association.During the period of 1996 to 2005 as a dancer , she has performed classical dance, ethnic dance ,folk dance, modern dance on many shows and events including CCTV new year's gala, Shanghai International Arts Festival, and Hong Kong handover ceremony .
She received yoga teaching training for 200 hours, and got her certificate of international yoga instructor in 2005.
In 2005, she choreographed several shows including Shanghai Dongfang TV mid autumn festival show and Minxing District sports meeting open ceremony. She has been teaching dance for almost 20 years and is devoted to explore and cultivate the talent of each individual student.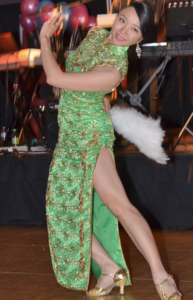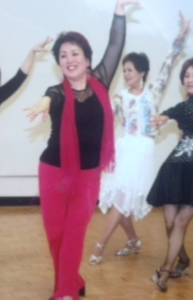 Nina
Armed with a degree in dance from Private Chinese Culture University, Miss Nina Zheng has been teaching dance in the San Francisco bay area for more than 30 year. She previously served as Manager of Nanhai Arts Center Club, Director of the World Daily Events Center and dance instructor in the Chinatown community. Nina is a very caring , loving and patient instructor with many years teaching experiences. Her fun and interactive teaching style has made her students' all-time favorite.